Events & Announcements!
Wiki
Project: Pokémon
Wiki Discord
A new location, Social Park, is dedicated to players who want to meet, trade and battle. Read update info below for more.
Keep in mind that the Wiki Discord is not the official Project: Pokémon Discord server. Don't expect Project: Pokémon HR's in our server.
This year's Halloween event is live! For more information, visit Halloween Event 2017.
---
Welcome to the Project: Pokémon Wiki!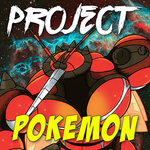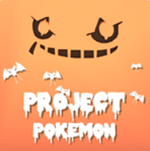 This wiki is about the ROBLOX game Project: Pokémon, created by wish_z In this game, players catch Pokémon, and use them to defeat other Pokémon in battles! The main objective is to defeat all 8 Gyms and eventually become a champion! On top of that, you can also explore new places, trade with other players or even challenge them to intense battles!
Last Updated: 9 August, 2017divCurrent Version: 1.9.5
Project: Pokemon
Is it your first time on this wiki?
We're glad you're here! This wiki is a place created entirely by fans like you where you can find a TON of information about the game, Project: Pokémon! Whatever knowledge you have—whether it's about the Pokémon, their Auras, Pokémon Moves or spoilers—is welcome here. Even if you don't want to help out the wiki and just want to view information, sign up for a free account and start contributing today! If you run into problems, be sure to give one of our admins a shout! Oh, and don't forget to visit our Reference Page to get some tips on the best ways you can help us grow this wiki! Thank you, and enjoy your stay!
Project: Pokemon
Recent Updates

Social Park | 1.9.5 Update- October 30, 2017

A new NPC has been added to Vermillion City's Pokecenter, who can teleport you to Social Park.

Social Park is a hub where trainers all over the world can gather to trade and battle.

It teleports you to a separate server (25 player capacity). The PC can be accessed using the Menu (where Mystery Gift would be).
This update is in alpha, and more is yet to be added and improved to make Social Park a better place.

Halloween Update Additions | 1.9.4.2-7 Updates - October 24-28, 2017

Reworked on Headless Horseman, making things a little bit easier in a way. Minor bugs also fixed.
A wizard has been added at Indigo Plateau. Using his mystical powers, he can teleport you to where the current Horseman is for 10 Robux.
4 Hoopa recolors added - Doodle (by Rue_n), Space (by Steamyy), Demon (by Lurantise) and Flamed (by Sorosys)

Halloween Event and Updates | 1.9.4 Update - October 23, 2017

Halloween-themed Recolors have been added.
Professor Oak can be sighted at the Mausoleum of Origins' PokeCenter - if you have enough Pokedex entries he will reward you.
Swarm change announcements and server announcements have been re-added.
The Headless Horseman has returned! He can be found at a random grass patch on the map, changing position every now and then. When interacted with, you'll be able to encounter a guaranteed Recolored Pokemon. Please check the Halloween Event 2017 page for more information.

Hoopa has been added to the game, and can rarely be found as well from the Headless Horseman.

More Doodle Recolors | 1.9.3.2 Update - August 9, 2017

More doodle Recolors have been added.
The doodle Recolors are Doodle Mew, Doodle Kyogre, Doodle Groudon, Doodle Kyurem, Doodle Mewtwo, Doodle Sneasel and Doodle Klefki.

New Animated Auras | 1.9.3 Update - July 25, 2017

New animated auras have been added. Unlike rings or confetti, these effects have a rising animation
The 6 animated auras added are: Healer, Fireskulls, Purgatory, Trueflame, Corrupted Evil and Stars.
Animated effect auras can now be transferred provided it is the only aura on the Pokemon being transferred.

Check out the full update history
Project: Pokemon
Helpful Pages
| | | | | |
| --- | --- | --- | --- | --- |
| | | | | |
| Legendaries | Ultra Beasts | Swarms | Pokéfind | Mystery Gift |
---
| | | | | |
| --- | --- | --- | --- | --- |
| | | | | |
| TMs | Pokémart | Routes | Locations | Getting Started |
---
| | | | | |
| --- | --- | --- | --- | --- |
| | | | | |
| Gain EXP Faster | Roulette | EVs & IVs | Pokédex | Auras |
Project: Pokemon
Pokémon
Legendary & Mythical
Starters
Project: Pokemon
In-Game Gyms
Kanto Leaders
Rock

-Type Gym

Rock

Water

-Type Gym

Water

Electric

-Type Gym

Electric

Grass

-Type Gym

Grass

Poison

-Type Gym

Psychic

-Type Gym

Fire

-Type Gym

Ground

-Type Gym
Indigo League
Ice

-Type Elite

Fighting

-Type Elite

Ghost

-Type Elite

Dragon

-Type Elite
Kanto Champion
Project: Pokemon
Classification
Pokémon Types
Pokémon Rarity
Pokémon Appearance
Project: Pokemon
Extra Stuff
Featured Pokémon

Discord
Every week, one Pokémon is featured around the wiki! The Pokémon will appear in this section and inside Community Corner!

Name: Rayquaza

Species: "Sky High Pokémon"

Type: FlyingDragon

Abilities: Not In-game

National Pokédex Number: 384

Also, join our Discord channel made by MystSkitty.

On Discord, you can ask for rank-ups, suggest edits, discuss off-topic stuff, and much more! Here's the link! ---> [Discord]

Trade Center
Twitter
Visit our trade center here! Use the comments section to trade with other fandom users. You can either make deals or make offers with existing deals! Exchange usernames so you can meet up easier and trade as well.
wish_z's twitter below, @wishRBLX
Project: Pokemon
Useful Pages
| Article | Description |
| --- | --- |
| Locations | A general outline of all the locations in Project: Pokémon |
| Elegant Valley | All about the location, Elegant Valley |
| Walkthrough | A user-made guide on how to beat Project: Pokémon easily |
| Dusaal Abraxus Entity | Information, stats and strategies about Aegis MKII |
| Mysterious Entities | Information on the Mysterious Entities in Project: Pokémon |
| Abilities | A list of all the abilities in Project: Pokémon |
| Mega Evolution | Information about the feature Mega Evolution |
| Changelog | View the full update and patch history of Project: Pokémon |
| Pokémon with Forms | List of Pokémon that have forms and how to perform form changes |
| Pokémon not in Game | List of Pokémon that have not been added to Project: Pokémon |
| Scams | Know about the scams that exist in Project: Pokémon |
| Choosing a Starter | A user blog helping you decide which Starter Pokémon to pick |
| Redeeming Codes | A user blog showing how to use the Mystery Gift system |
Thank you

Special thanks to @Dysfunctional Soda-Machine for formatting this page and decorating it so perfectly!
Ad blocker interference detected!
Wikia is a free-to-use site that makes money from advertising. We have a modified experience for viewers using ad blockers

Wikia is not accessible if you've made further modifications. Remove the custom ad blocker rule(s) and the page will load as expected.